Whoever you are, wherever you're from, you are welcome here.
The Youth Ministry is here to walk alongside our youth and point them to the abundant life that is found only in Jesus Christ. We welcome 6th-12th graders to join us in building meaningful relationships, engage in worship of our Lord and Savior, Jesus Christ, Bible Study and opportunities to serve our community through service projects.

We meet year round on Sunday evenings from 6:00-8:00pm. Currently, we are studying the Galatians.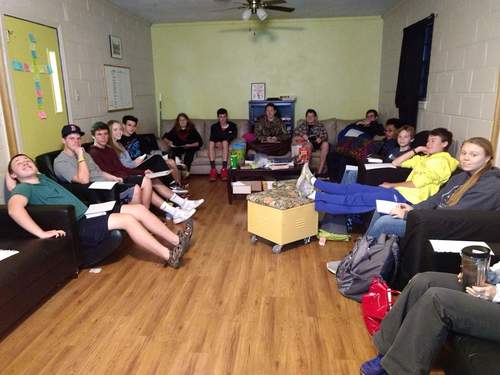 Our Youth Group will be attending a summer camp this July. To find out more, fill out the 'Contact Us' form at the bottom of this page.
Sunday School is located in the Youth Room.
The Youth Group has the opportunity to worship with everyone in the Sanctuary.
We'd love to hear from you. Fill out the form below to contact
Ryan Ferrell, Associate Pastor of Family Ministries